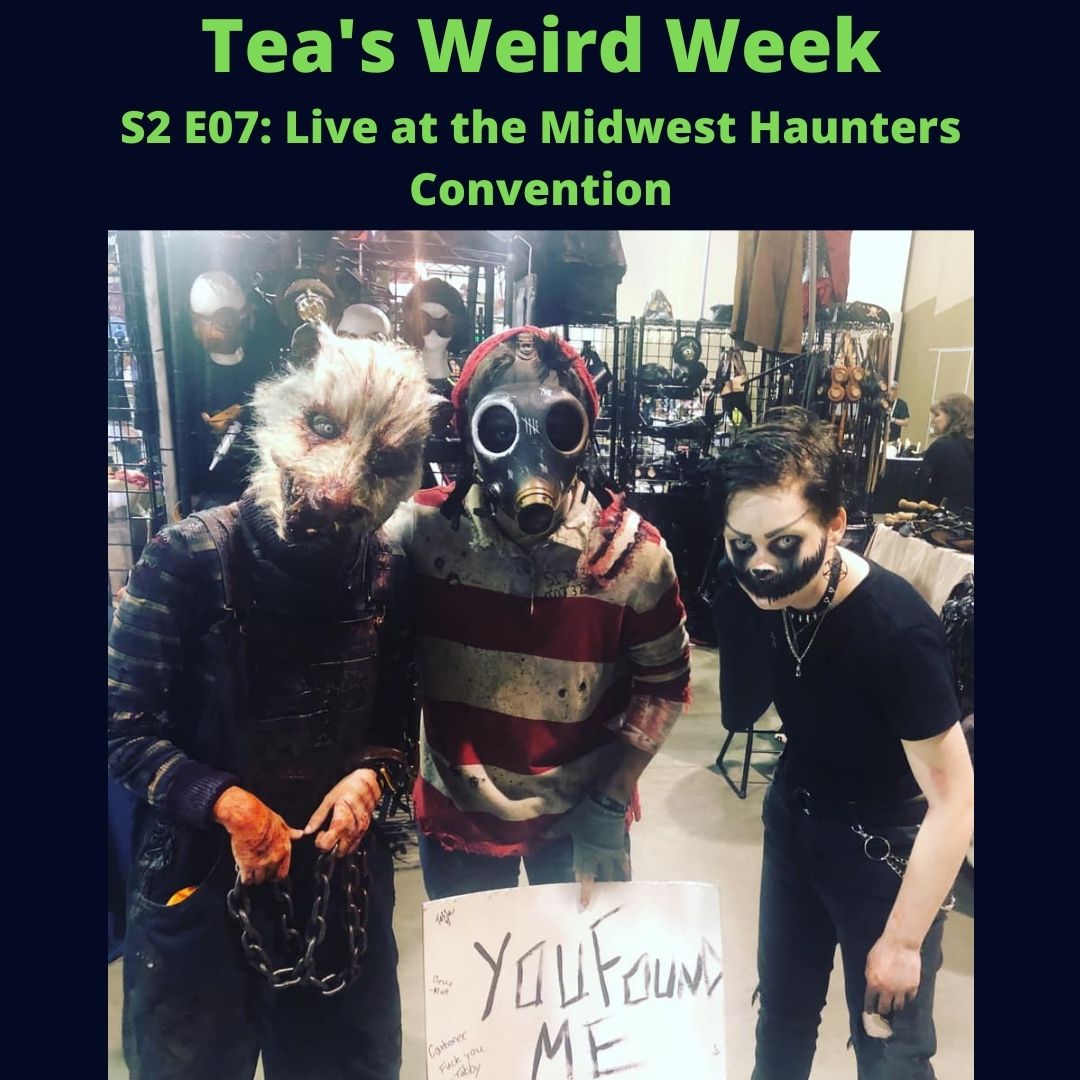 Tea, Heidi, and sound engineer Android138 check out the Midwest Haunters Convention, an event geared towards "Haunters," or people who work in or are fans of the haunted attraction industry, or simply love decorating for Halloween or keeping it spooky year round. The TWW crew did some floor interviews with vendors and other event participants. 
In the news segment, Tea and Heidi talk about a "Redneck Rave" (what could go wrong?), Moorish Sovereign Citizens, Heidi has a new mission for the Satanic Temple (read: #FreeBritney), that new UFO report, and more. Plus an eerie trivia question from Miss Information and we close out with the perfect track for this episode, "Halloween 365" by Ratbatspider. Happy hauntings!
Show Notes
-You can check out a bunch of pictures Tea took at Midwest Haunters Convention in his column this week: https://teakrulos.com/2021/07/02/teas-weird-week-live-from-the-midwest-haunters-convention/
-"Redneck Rave Descends Into Throat Slashing, Impalements, and Mass Arrests," Daily Beast
-Here's a link to the story on Moorish Sovereign Citizens we talked about, which includes the Tik Tok videos by the (actual) home owner: https://www.dailydot.com/debug/moorish-sovereign-citizens-allegedly-steal-womans-home-tiktok/
-This is the Buzzfeed photo essay that shows off Britney's tiny furniture. #FreeBritney! 
- You can read the recently released report on Unidentified Aerial Phenomenon on The Black Vault website: https://www.theblackvault.com/documentarchive/the-official-u-s-government-ufo-uap-report-has-been-released