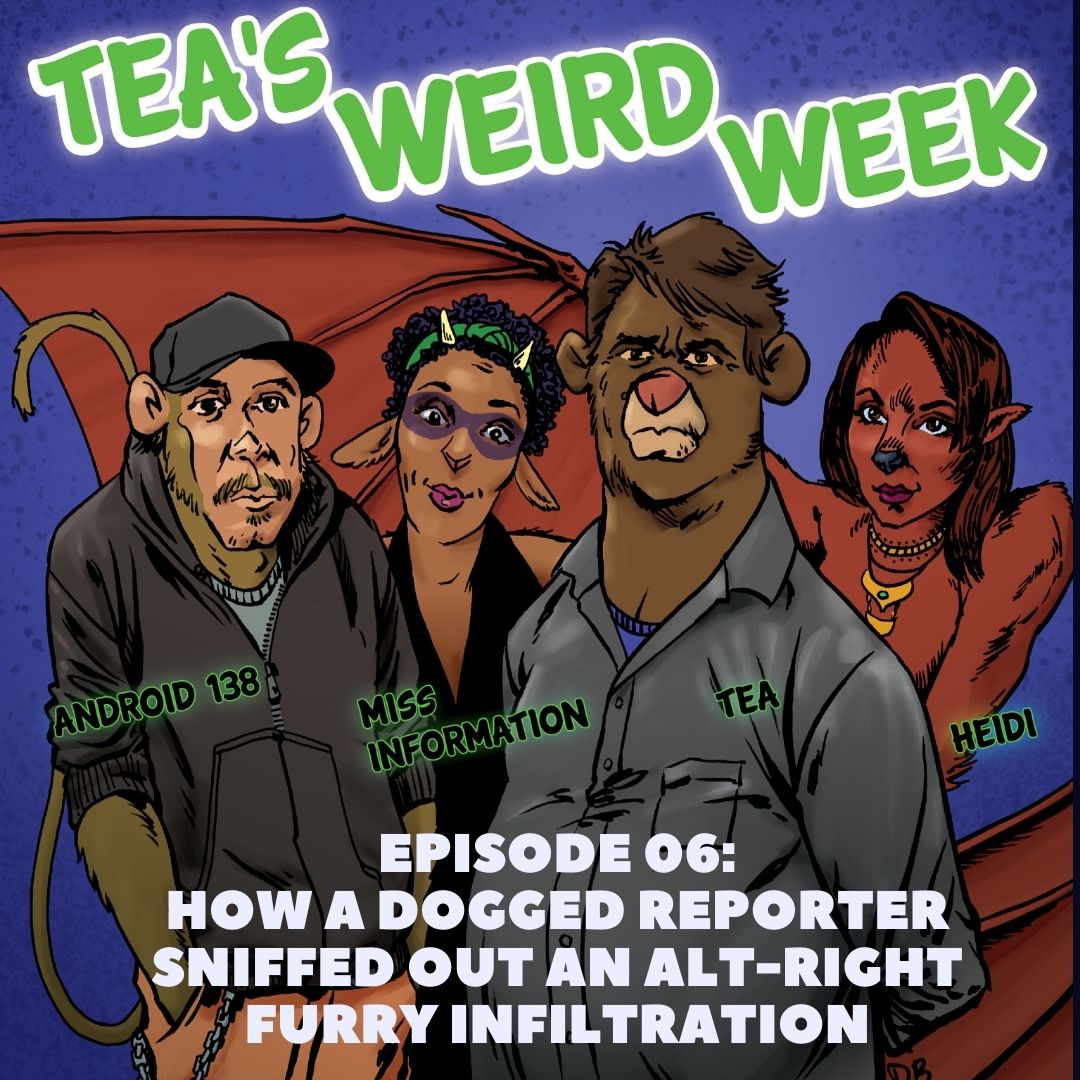 Tea talks to Patch O'Furr, who runs the furry news website Dogpatch Press. Patch has dug up stories about attempted Alt-Right infiltration into the furry fandom, discussed here along with his introduction to the furry community.
Then Tea and Heidi share weird news: Flat Earthers...in space? Scottish Bigfoot? Football energy rituals? New cave paintings discovered in Tanzania and the guy who says he made a guitar out of his uncle's skeleton- fact or faked?
Plus trivia, cryptid poll results, and we close out with a track by Avian Invasion, "Carnival of Animals." Original art of the Tea's Weird Week staff's fursonas by David Beyer.
Read more about the furry fandom and Patch's reporting here: https://teakrulos.com/2021/02/19/teas-weird-week-how-a-dogged-reporter-sniffed-out-an-alt-right-furry-infiltration/