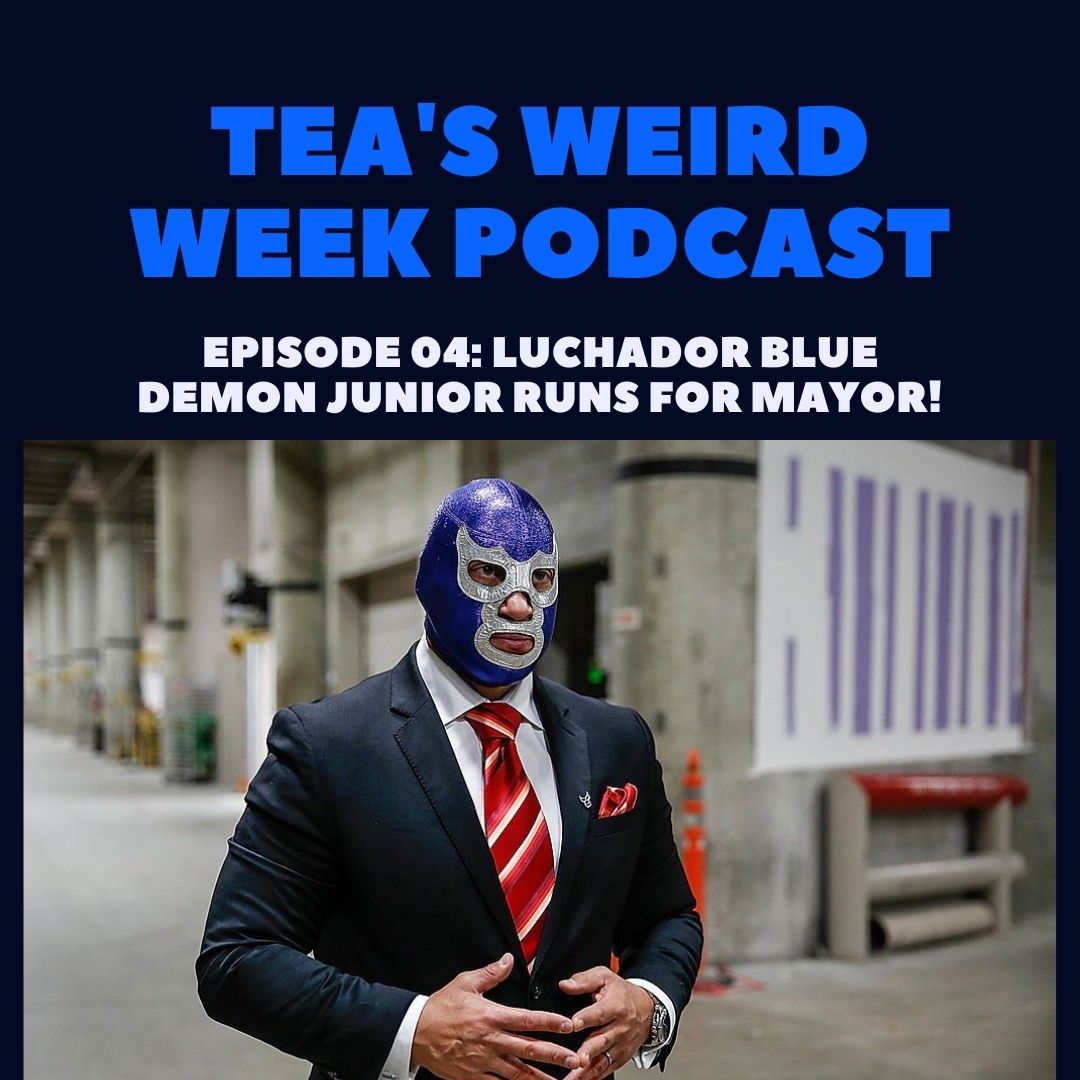 Luchador wrestler Blue Demon Junior is running for mayor in Mexico City and Tea talks to guest Crystal Schmidt (who has "a wrestling podcast for people who don't like loud noises" called Wrestling Public Radio) about lucha libre and other politics of wrestling. Mistaloo Meff delivers an original track inspired by today's episode, "Mucha Lucha: Encounters of the Weird Kind."
Then Tea and Heidi discuss whether Marjorie Taylor Greene would be a fun neighbor, the mystery of the Dyatlov Pass, a 7-foot telepathic mantis sighting, Chucky on the loose in Texas, edible racecars, and Lizzie Borden's bed and breakfast.

Plus your last chance to play trivia with Miss Information before our big prize drawing next week and we close out with a track from Yaiza Magdalena--The Awara Lady, "Mala Mujer," from her upcoming album. Original music and sound editing by Android 138.
Check out more on Blue Demon, "social luchadors," plus pictures and video in this week's Tea's Weird Week column: https://teakrulos.com/2021/02/05/teas-weird-week-meet-mayoral-candidate-bluuuuuuuue-deeeeemon-juniorrrrr/