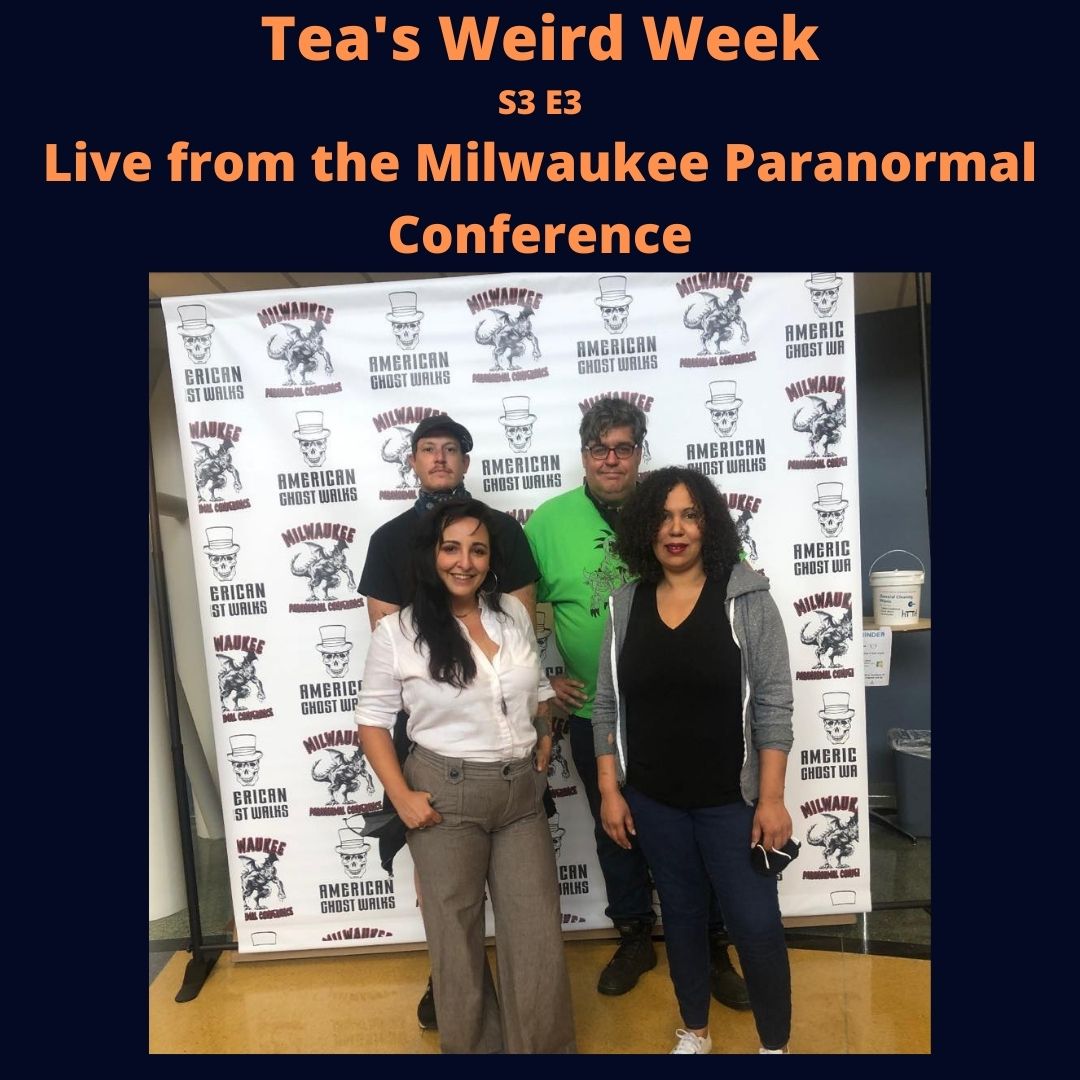 Milwaukee Paranormal Conference was quite a weekend! Tea's Weird Week had a live panel during the conference hosted by Tea Krulos and Heidi Erickson (Android138 recorded live and Miss Information moderated the audience Q and A-- the first time all four of us were in the same place at the same time!)
Our panel guests were lightworker and artist Goddess Adia, authors Hillarie Higgins (The Bank Doesn't Care if Your House is Haunted) and J. Nathan Couch (Goatman: Flesh or Folklore?) and Donna Lea Wells Fink, organizer of this weekend's Beast of Bray Road Conference. 
Miss Information shares a trivia question she asked at the conference's Paranormal Party and we close out with a track by Sunspot (who also performed at the party) that's perfect October music-- "Spend the Night."